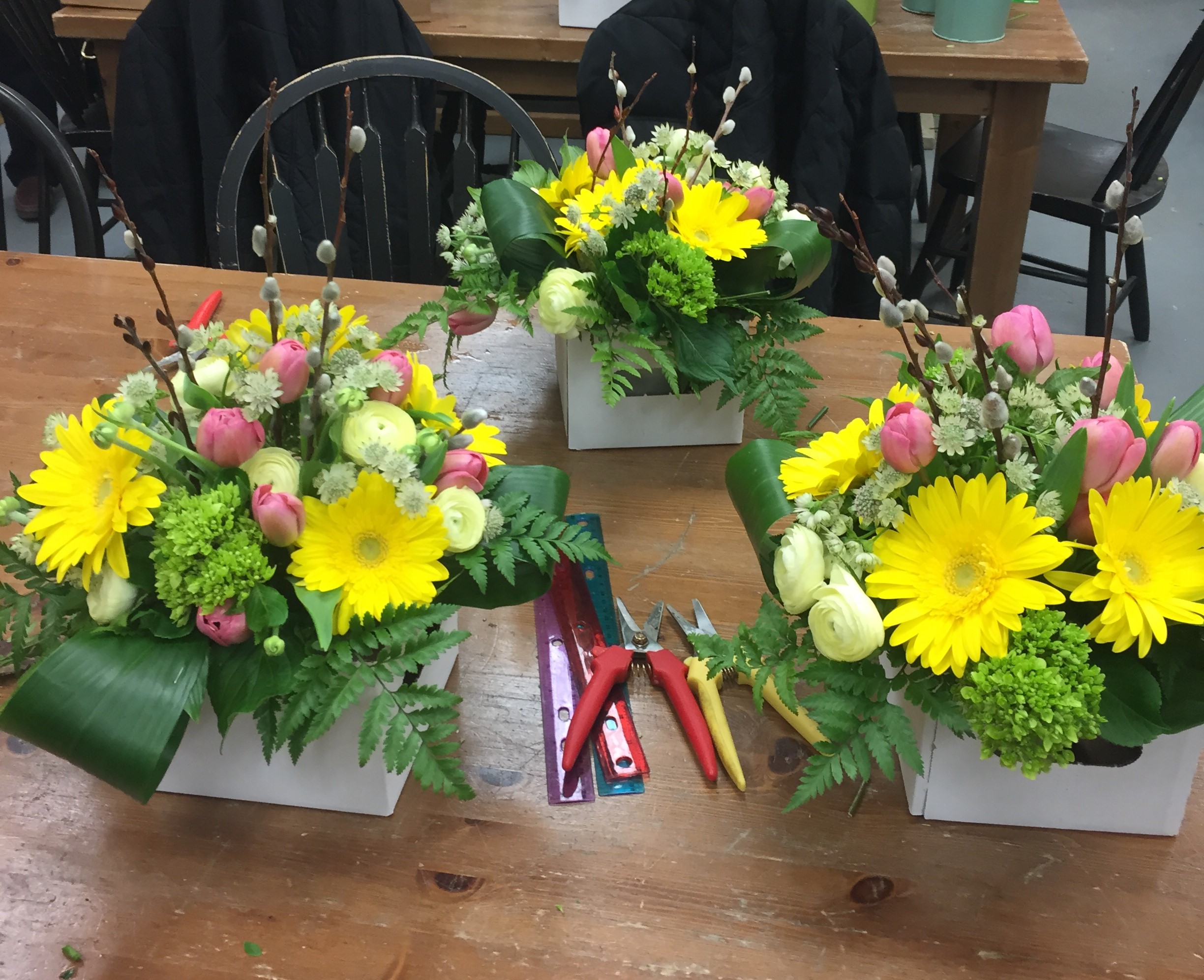 Budding Talents Flower Arranging Workshops
All Budding Talents Workshops run from 1pm - 2pm & 7pm - 9pm and include the flowers, foliage & vase.
Our monthly Budding Talents workshops are geared towards advancing your basic knowledge of flower arranging. Each month we teach a specific style from simple hand-tying to Dutch master arranging.
Please note; all Budding Talents Seminars come with flowers, foliage and vase included.
Book any three flower arranging workshops and the fourth is free.
September 21, 2017: Loose Berry Bunch: Alstros, Viburnum & Euc
October 12, 2017: Grouped Hand-Tied: Amaranthus, Roses & Callas
November 2, 2017: Duchmaster Pedestal
December 14, 2017: Festive Holiday Garland
January 18, 2018: Biedermeier
February 23, 2018: Bouvardia Cube
March 22, 2018: Flower Crowns
April 12, 2018: Dutchmaster Spring
May 17, 2018: Spiraled Hand Tied
June 14, 2018: Presentation Ballerina Bouquet
July 19, 2018: Summer Long
September 13, 2018: Veggie Dutchmaster
October 18, 2018: Harvest Table
November 15, 2018: Compact Posy
December 13, 2018: Advanced Evergreen