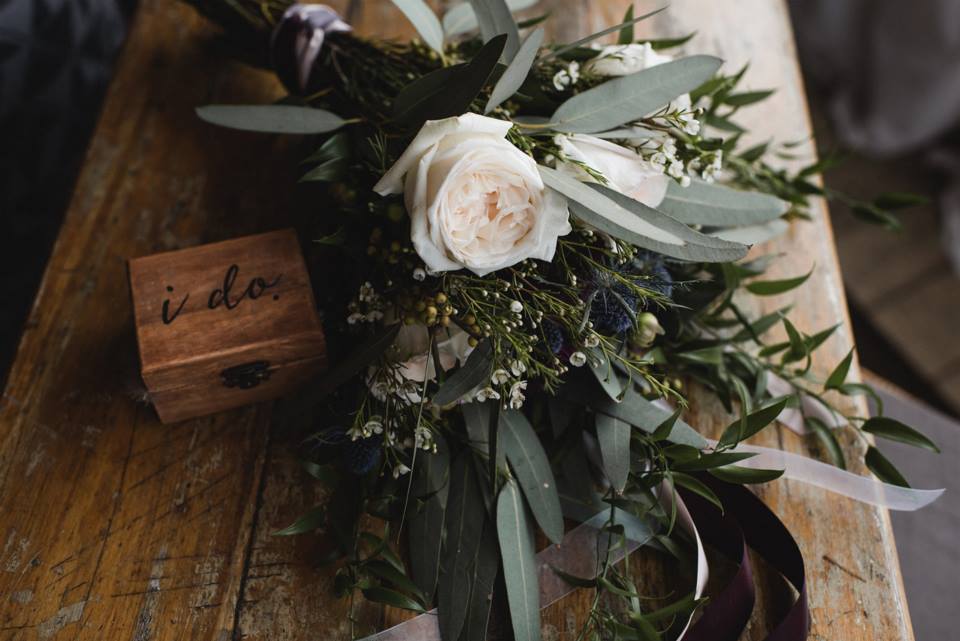 DIY Bridal Posses
Kate's Garden is the perfect place to arrange your wedding flowers. Though guided by experts, our unique DIY service gives you creative control while reducing costs.
The morning of the day before your wedding, bring your "posse" of five friends and relatives to our Markham Studio. You'll instantly become floral assistants; trained on the spot. You'll also be amazed how much flower arranging knowledge can be acquired in just a few hours. From centrepieces, to bouquets to altar arrangements, you will arrange all of your wedding flowers...with the exception of corsages. (We provide the beverages but feel free to bring along refreshments to make it into a party).
Free Studio Usage
There is no additional fee to use our Seminar Room, guidance, flower arranging tools and supplies. We ask only that you purchase competitively-priced vessels and fresh flowers from Kate's Garden.
Consultation
Begin the process with a wedding consultation with Kate ideally six months or more prior to your wedding. Kate works on every wedding personally from consult to set up. The consultation and planning fee is $50 per hour. Using the latest technology and extensive reference material, Kate helps you to convert your vision into beautiful, seasonal choices for your Wedding Day.
Additional Services
Prototypes, Mock Up Arrangements, Event Styling, Delivery & Set Up available upon request.
Rentals
We have an extensive inventory for rental: Arbours, Vintage Suitcases, Birdcages, Ladders, Chalkboards, Vases, Pedestals, Vintage Tables, Urns, Benches, Obelisks, Cupcake Stands...
Click here for more info on rentals.
Payment
If the wedding is more than one year in advance of the wedding date, a $100 plus tax Save-the-Date Booking Fee is required. Six months in advance of the wedding, a 25% percent Initial Deposit is required. Two months prior to the wedding an additional 25% of the Final Deposit is due. The remaining balance is due the day of your Wedding Posse.
Kate & Crew
With eighteen years of experience, we've assisted hundreds of brides. Check out our website for pictures and testimonials. You will be guaranteed our undivided attention, as we never do more than one wedding for the same date. We promise you a memorable, beautiful, learning experience and fabulous wedding flowers and details!